I LOVE my sim!Draco. He's every bit the lovely little Slytherin whore I've been reading and obessessing over these past few weeks. And I have so many versions of sim!Harry spread all over my neighbourhoods, its not even funny.
Okay, starting from the oldest; when I just bought my copy of the University Expansion, and have yet to discover the wonders of Gunmod's Camera Hack.
Snogging,
Snogging,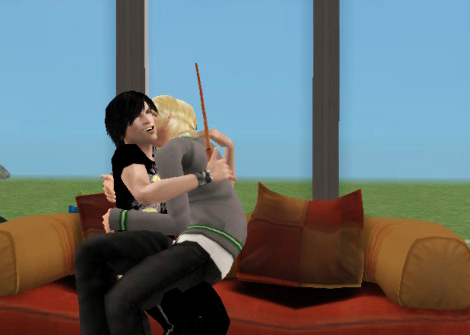 and MORE snogging!
Then I tried making my own Hogwarts. Well, okay so I kinda gave up halfway, but nevermind. This Draco was made with Mira's Ravenclaw Draco in mind. Damn, so much love for Ravenclaw Draco.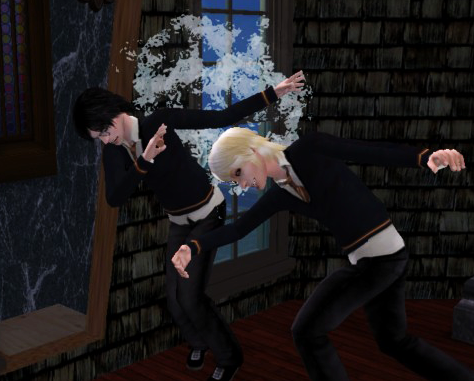 Building up sexual tension.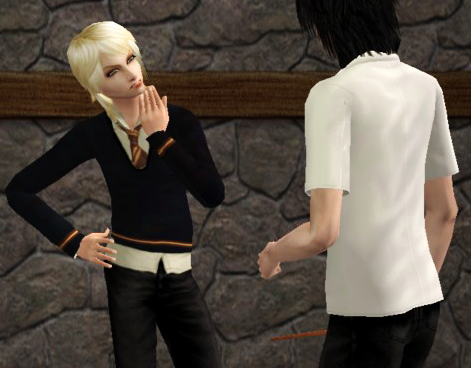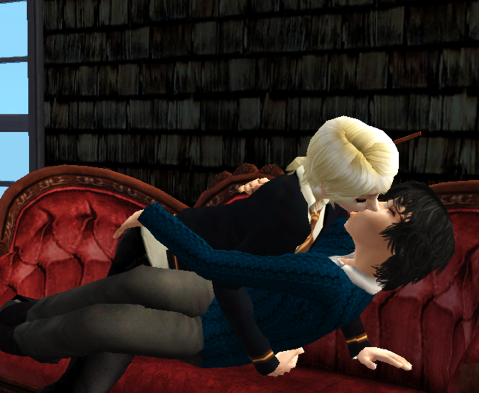 Mmph, my boys are such exhibitionists.
That's supposed to be Terry Boot by the way.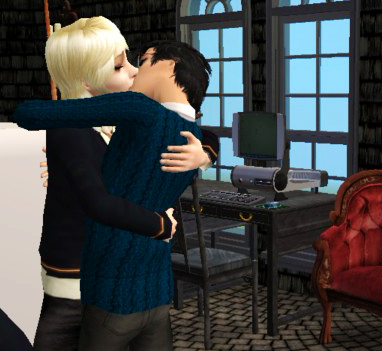 Draco showing more Boot love. Draco's in denial since Boot looks shamelessly like another bespectacled boy we all know and fondly perve after on a regular basis.
Anyway, then I got my new camera mod. :D Much love to it. I can now do amazing closeups.
Blaise Zabini.
GRAH, I LOVE MY BLAISE. Doesn't he just look edible??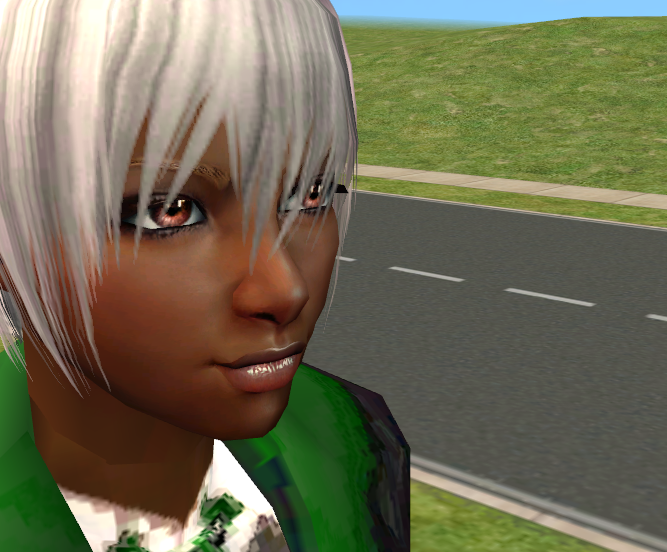 More Blaise whoring.
This is my 3rd and favourite Draco. It don't get any better than this folks.
Tension mounts in the library. Draco has the sexiest frown.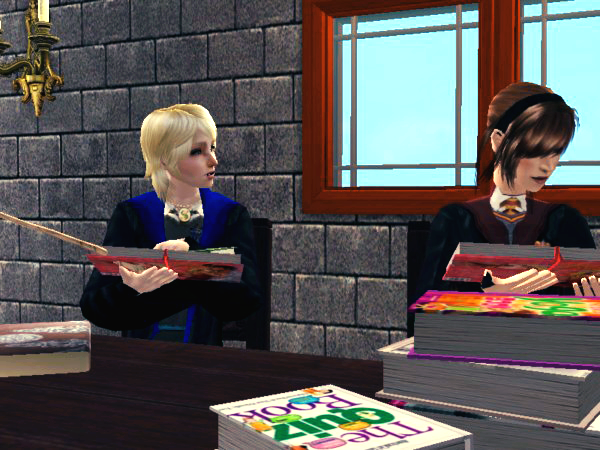 Ravenclaw Draco lusting over Hermione's flow charts. (Although there aren't any on the table but wtf, work with me people.)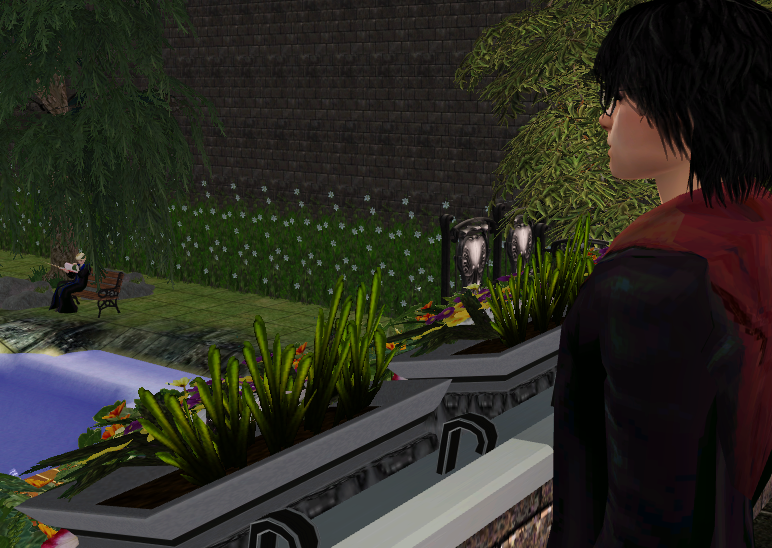 Here's Potter secretly perving over Draco from afar.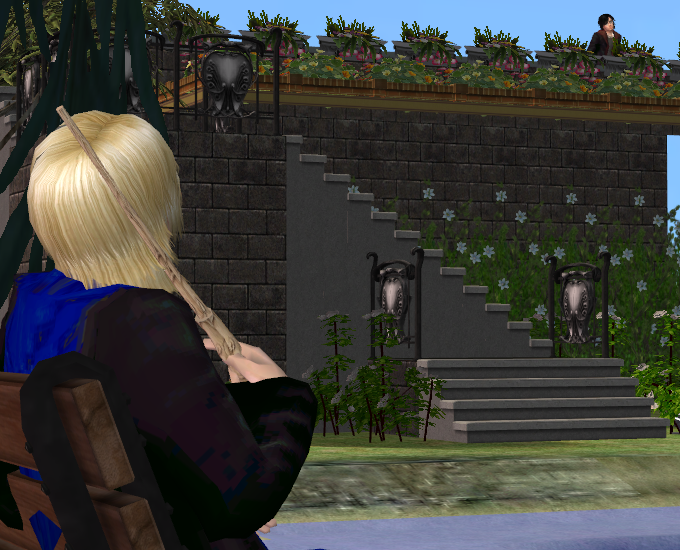 Whoops, spotted.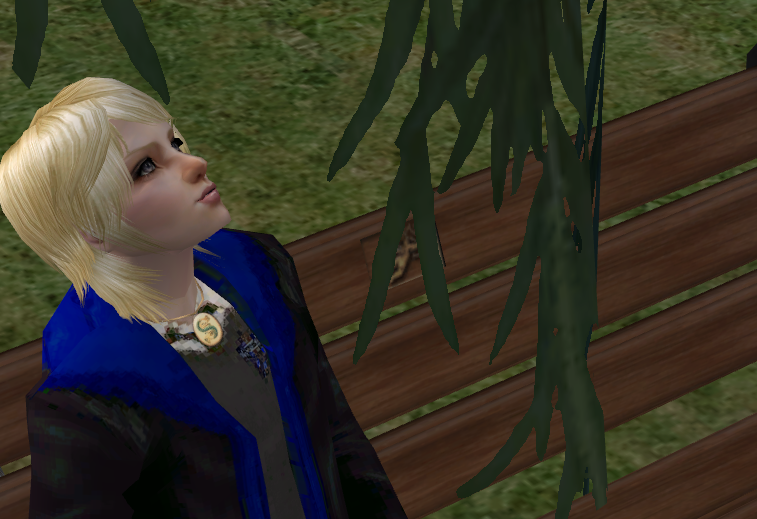 *snark*